Mine Is a Career That Has Been Described As
"Haphazard but Not Indiscriminate"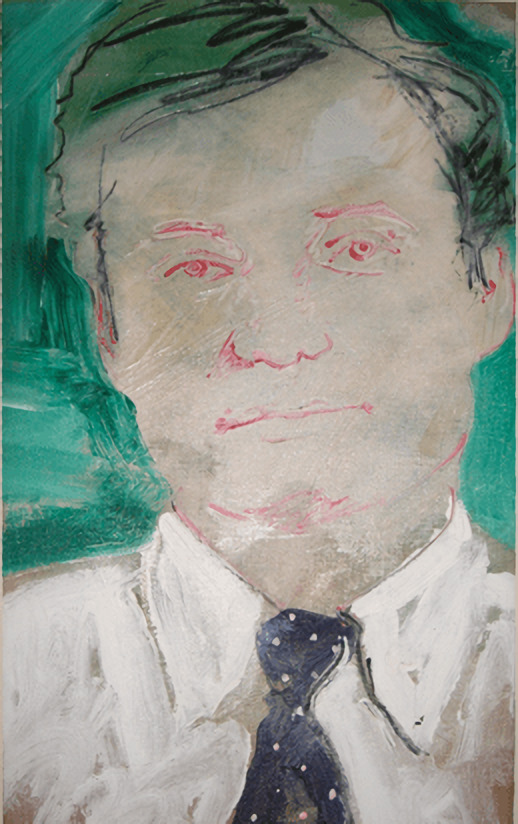 Portrait of Robert Sawyer (1982) by Rainer Gross.
Tie: Gift of John Giordano.
I write for my pleasure and yours.
"Word, words, words." I am agnostic as to the media in which my words, poems or stories appear. The rightness of the ideas matter to me, as well as their legibility. Affect, yes. Longevity, not so much.
Working for advertising agencies and with graphic design firms, as well as directly for local, national and global corporations, I have helped build brands, develop positionings and create breakthrough communications–executed across sundry and various channels, from print and broadcast to outdoor and various digital media.
As a business writer I understand and enjoy the fact that my job is to create or clarify meaning and to execute smart, lucid communications that persuade and communicate. My career has spanned businesses as varied as automotive and retail, luxury, beauty and fashion, as well as media, medical technology and financial services.
I am a poet, the author of American Lullaby: Poems by Robert A.B. Sawyer. I was a winner of the 2003 Discovery/The Nation Poetry Competition. My poem, "How I Know She's Coming Home" was chosen by Natasha Trethewey, then Poet Laureate of the United States, to be included Meridian Best New Poets 2007. In 2017, I was invited to read at the Festival Internacional de Poesía en el Caribe, PoeMaRío, in Barranquilla, Colombia.